WE HAVE TWO PHOTO BOOTHS TO CHOOSE FROM.
Fill out form at the bottom for Pricing.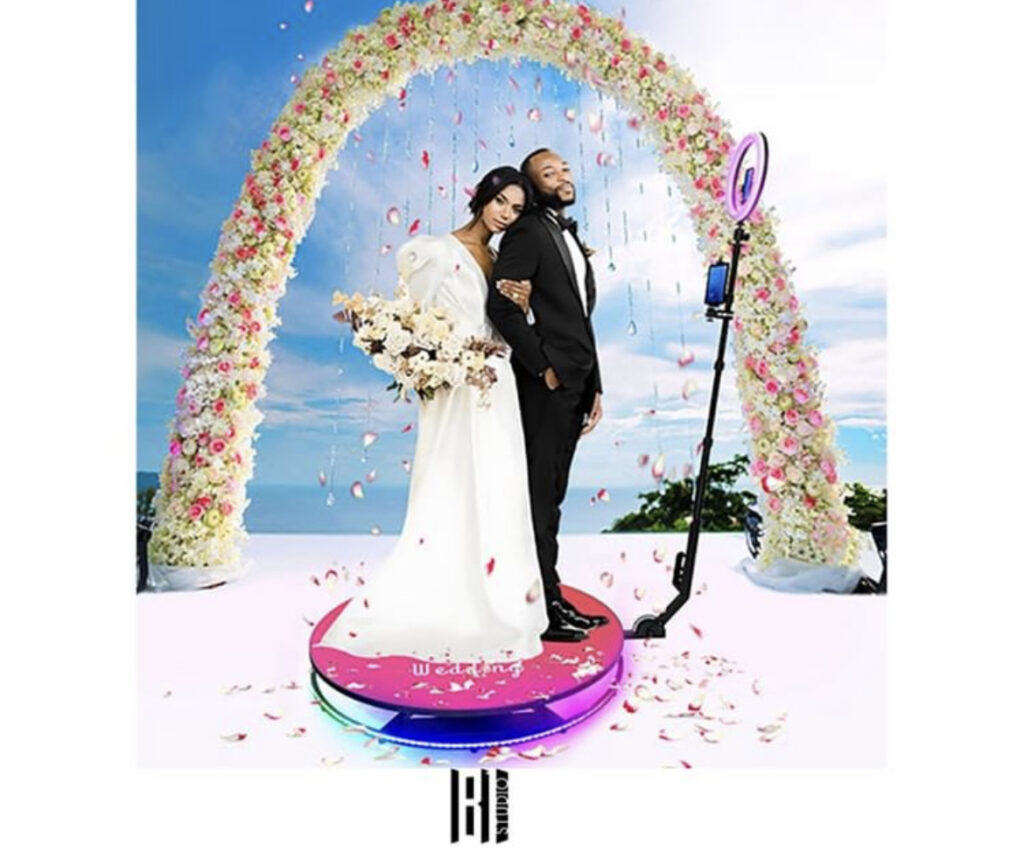 Step into a world of immersive entertainment like never before with our cutting-edge 360 Video Booth. Prepare to be transported to a realm where reality blurs, and you become the star of your own cinematic adventure. Whether you're hosting a corporate event, throwing a party, or looking to captivate your audience at a trade show, our 360 Video Booth promises to deliver an unforgettable experience that will leave everyone talking.
Our 360 Video Booth is not only a source of entertainment but also a powerful marketing tool. You can leverage the shareability and engagement of 360-degree videos to promote your brand, products, or services. From social media campaigns to interactive product launches, the possibilities are endless. Grab your audience's attention and create an impact that lasts long after the event.
At our core, we are passionate about creating memorable experiences. Our dedicated team of professionals will work closely with you to understand your vision and ensure that every detail is tailored to meet your specific needs. From set design to scriptwriting, we take care of it all, allowing you to sit back and enjoy the immersive adventure.
So why settle for ordinary when you can step into the extraordinary? Unleash your imagination, embark on unforgettable journeys, and capture moments like never before with our state-of-the-art 360 Video Booth. Book your experience today and let us take you on an adventure beyond your wildest dreams!
Capture the memories of your special moments with our state-of-the-art open photo booth. Our innovative booth combines classic photo booth fun with modern features, ensuring a truly unforgettable experience for you and your guests.
Stunning 4×6 Prints:
We believe in delivering the highest quality prints to cherish forever. Our open photo booth produces vibrant, professional-grade 4×6 prints, capturing every detail of your favorite moments. You and your guests can take home tangible memories that will last a lifetime.
Seamless Text and Email Sharing:
Sharing your photos has never been easier. Our open photo booth allows instant text and email sharing, enabling you to instantly send your photos to your loved ones or share them on social media. Say goodbye to the hassle of waiting for physical prints or dealing with clunky USB drives. With a simple tap, your memories are in your hands and ready to be shared.
Customizable Experience:
We understand that every event is unique, and our open photo booth is designed to adapt to your specific needs. From corporate events to weddings and parties, our booth can be customized to match your theme and branding. Choose from a variety of fun props, backdrops, and filters to create a personalized experience that reflects your style and vision.
Our team of professional and friendly attendants will be there to assist you throughout your photo booth experience. From setting up the booth to helping your guests strike the perfect pose, our attendants ensure that everything runs smoothly. We believe in providing exceptional service and creating a fun and enjoyable atmosphere for everyone involved.
Easy Setup and Operation:
Worried about complicated setup instructions or technical difficulties? Don't be! Our open photo booth is designed with simplicity in mind. Setting up the booth is a breeze, and operating it is as easy as a touch of a button. Our attendants will guide you through the process and make sure you have a hassle-free experience from start to finish.
Whether you're celebrating a wedding, birthday, corporate event, or any other special occasion, our photo booths are the perfect addition to your festivities. Contact us today to book our open photo booth experience and create memories that will be cherished for years to come.
We are thrilled you are inquiring about our services and can't wait to hear more about your event!  In order to confirm our availability and our pricing, we have a few quick questions to learn a little more about you and your event's needs. Please take a quick moment to tell us a little more about it!